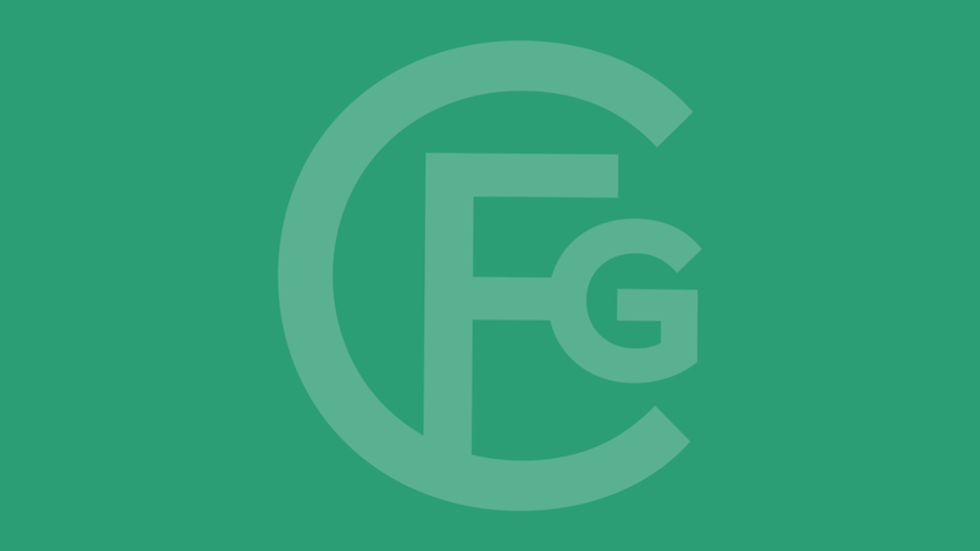 Industry News
CFG Bank and Capital Funding Group Donate $70 Thousand to NGO "Save a Child" to Complete Build of Shelter House for Ukrainian Women and Children Refugees
Shelter Provides Free Housing, Food and Other Support for Women and Children Displaced and Affected by the Impacts of War in Ukraine
CFG Bank and Capital Funding Group (CFG) are proud to announce a $70 thousand donation to charitable organization, NGO "Save a Child" (NGO) to support its mission to help socially vulnerable women and children living in low-income environments or orphanages. CFG's contribution completed the fundraising needed to acquire a multi-room refugee shelter for NGO's Project Shelter House Heart. The Shelter House provides a free, temporary shelter for families affected by the war in Ukraine. The free shelter will continue to function as a safe haven for victims of domestic violence after the war.
Through Project Shelter House Heart, NGO purchased a 120-square-meter house with 18 acres of land in Kremenets, a town in the Ternopil region of western Ukraine. The house accommodates up to 20 people, includes a large garden with ample fruit and vegetable plants as a regular food source for guests, and spacious playrooms for children. More than a shelter, NGO provides with access to medical care; support through psychologists, lawyers, teacher, financiers and more; assistance to find permanent residences; workforce training; and more – all at no cost for women and children in need. As of today, 12 families have been given refuge at the house since purchase.
"The devastation from the war in Ukraine has displaced families throughout the world, broken up families and caused many to deal with unimaginable loss. We're honored to have the opportunity to support this incredible cause to help women and children affected by trauma and war," said Elizabeth Buckalew, Capital Funding Group Managing Director, Multifamily. "We're always looking to take action to improve the lives of others, and this project is providing multi-faceted, tangible solutions to women and children in need. As NGO continues to grow, our companies will be alongside them as an ongoing partner in their efforts."
In additional to donation support, with CFG's large presence in the multifamily housing industry, the company's Elizabeth Buckalew acted as a consultant to support the purchase of the "Heart" shelter. The Multifamily team will continue to offer their expertise to support NGO as the organization grows and builds more housing.
"As a Ukrainian-American pianist, on February 24 when the war began, I found myself with a choice: to hide, to cry, or to fight. I chose to fight from an ocean away, and we couldn't be more appreciative of the CFG Family of Companies and their founder, Jack Dwyer, for joining our fight to help establish Project Shelter House Heart," said US-based NGO Coordinator Irena Portenko. "Without hesitation, Jack and the CFG Family of Companies acted quickly and admirably to help our organization, and with their support we are helping families who lost everything, including their loved ones, and have already helped many Ukrainians regain stability during uncertain times. We look forward to continuing our partnership and strengthening a feeling of hope for the Ukrainian people!"
NGO is already in conversations with local construction and real estate companies to explore building a second shelter on the purchased property. The organization will soon open additional fundraising efforts to support their ongoing mission and to build the additional shelter.
If individuals or real estate companies are interested in joining the CFG Family of Companies to support fundraising efforts or other awareness efforts, please reach out to CFG's Elizabeth Buckalew. Elizabeth is a volunteer and long-time friend of Irena Portenko and will help facilitate donations and other support from the U.S. to NGO and the team in Ukraine. Reach out to Elizabeth to learn more at ebuckalew@capfundinc.com.
The CFG Family of Companies encourage other businesses to do what they can to support their communities on local and national levels, especially in these trying times.
About CFG Bank (www.cfg.bank)
CFG Bank, headquartered in Baltimore, Maryland, is a full-service bank that provides premier commercial, personal, and online banking solutions to the Mid-Atlantic business community, national cannabis industry, and national healthcare and multifamily markets. Locally owned and operated, CFG Bank transforms the banking experience by delivering big bank capabilities and expertise, coupled with relationship-driven boutique bank service. Acquired and renamed in 2009, CFG Bank has branches in Lutherville and Baltimore City, and a cashless branch in Annapolis. For more information, visit www.CFG.bank, and follow CFG Bank on LinkedIn, Facebook, Instagram and Twitter.
About Capital Funding Group (www.capfundinc.com)
Capital Funding Group is a full-service provider of comprehensive financing solutions for the national healthcare industry, focusing on the long-term care, assisted living and hospital sectors, and multifamily industry. Headquartered in Baltimore, Maryland, CFG is known as a one-stop shop, with expertise in HUD loans, bridge lending, mezzanine financing, working capital loans and commercial banking services through the CFG family of companies.
# # #