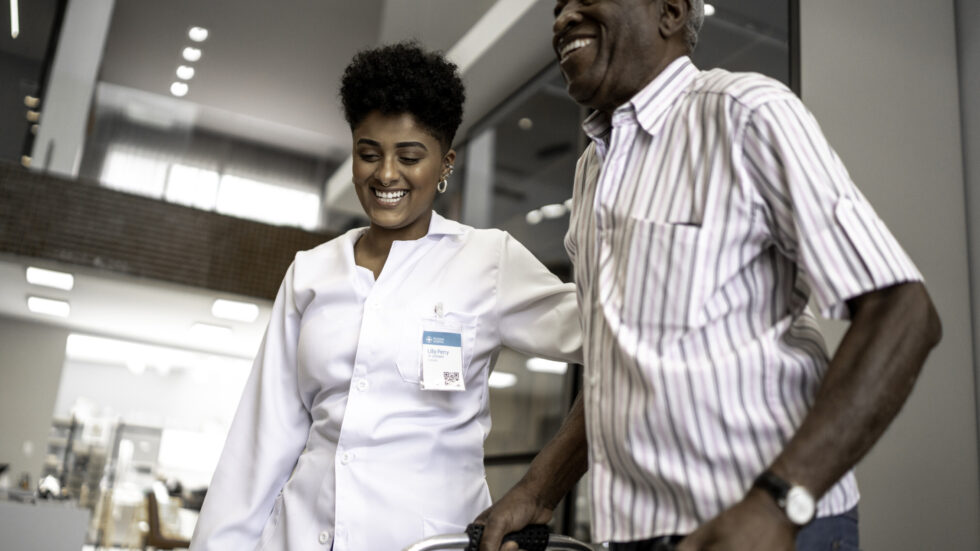 Healthcare

industry

Transforming the banking experience for healthcare companies.
We work closely alongside our sister company and nationally-recognized healthcare financing provider, Capital Funding Group, to provide personalized and creative lending and banking solutions to the healthcare and multifamily financing industry. As a full service commercial bank, we offer niche financing, leverage lending and equipment finance and leasing to our clients.
One Lender. Endless Possibilities.
Not your typical lender or bank, we offer a "One-Stop Shop" experience for healthcare owners and operators, with expertise in HUD loans, bridge lending, multifamily lending, working capital loans, mezzanine financing and commercial banking solutions that have big bank capabilities but are offered with the personalized touch of a boutique bank.
With our host of loan offerings and unique, sole-ownership structure, we do things differently and have a competitive edge to support healthcare deals of all sizes and complexities. To every relationship and situation, we bring a whatever-it-takes attitude to find a solution – no matter the unique challenge or situation. We welcome challenges and actively execute creative, personalized financing and banking solutions to help healthcare owners and operators across the nation succeed and grow.

FHA/HUD Healthcare Financing
Supports new construction/substantial rehabilitation, acquisitions and refinancing.

FHA/HUD Multifamily Financing
Affordable and market rate FHA/HUD apartment loans with fixed rates and longer terms for those seeking higher leverage allowances.

Working Capital Lending
Flexible, cost-efficient working capital loans used to support any of your needs.

Purchase/Leaseback Financing
Support for skilled nursing and assisted living facility operators with distressed or underperforming assets.

Bridge Lending
Bridge-to-HUD lending solutions for timelier financing for your acquisition, refinancing, repairs, renovations, additions or conversions.

Subordinate/Mezzanine Financing
A holistic capital strategy used to improve cash flow, pay down senior debt, invest in working capital, expand or invest in product development and accumulate cash for future opportunities.

Group Purchasing Program
Leverages purchasing volume to negotiate lower costs with manufacturers, distributors and vendors.