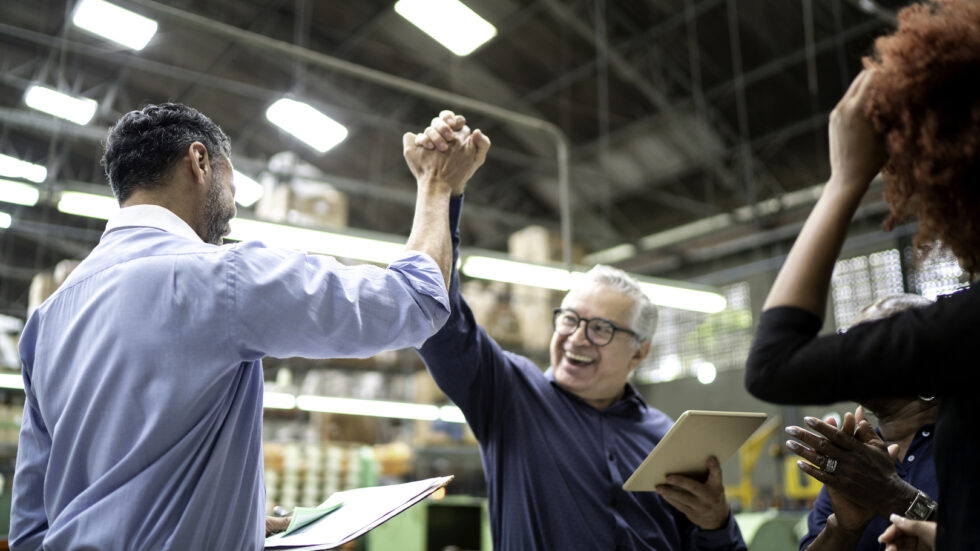 Industry News
Regional Manufacturing Institute of Maryland Names CFG Bank First-Ever Foundational Partner
Read the full article on I-95 Business.
Regional Manufacturing Institute of Maryland (RMI) today announced its official partnership with CFG Bank (CFGB), as the first-ever foundational partner. Through the partnership, CFG Bank will be RMI's official 2022 sponsor and continue to support RMI's initiatives to help grow Maryland's manufacturing industry.
CFG Bank has long supported the manufacturing industry, providing products and services to help manufacturers and industry stakeholders grow and be both sustainable and profitable. CFGB became actively involved with RMI in 2020, supporting various programs. In 2021, CFGB substantially increased its support through top-tier sponsorship of RMI's Golf Classic, Sustainability in Manufacturing Conference and other programs.
Read the full article on I-95 Business.