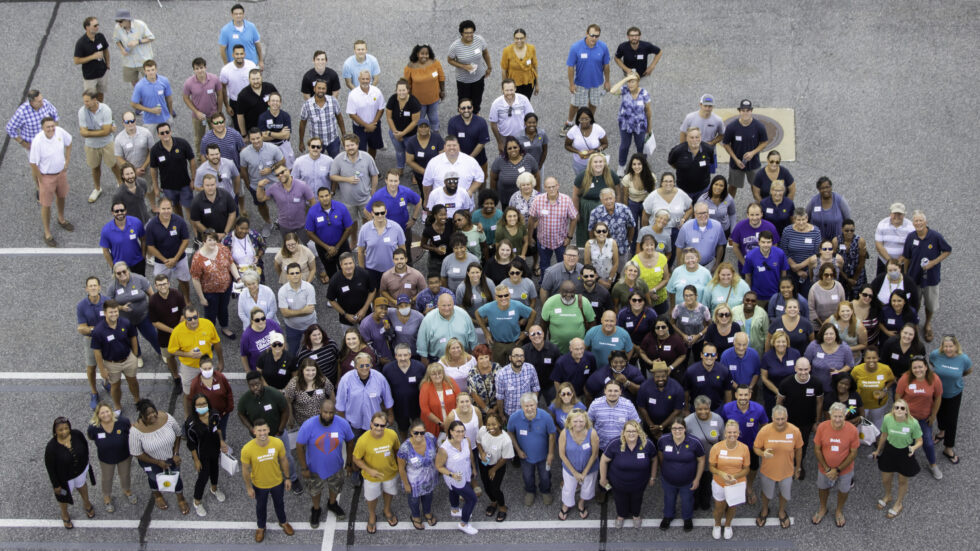 Press Release
CFG Bank Named 2021 Best Places to Work
CFG Bank (CFGB) is proud to announce it won second place in the Baltimore Business Journal Best Places to Work 2021 awards, in the large company category.
CFG Bank (CFGB) is proud to announce it won second place in the Baltimore Business Journal Best Places to Work 2021 awards, in the large company category. Baltimore Business Journal created the Best Places to Work awards to recognize workplaces that prove it isn't necessary to be working in the same place to cultivate incredible company culture. Winners were selected based on anonymous input from employee surveys. In the large company category, CFG Bank shares the recognition along with other leading businesses, including Resolute Technologies LLC (first place) and SC&H Group (third place).
"We are honored the Baltimore Business Journal recognized us as one of Baltimore's best places to work! This award reinforces our commitment to creating a unique environment that makes people feel working at CFG was the best decision they made to achieve their personal and professional goals," said CFG Bank President and CEO Bill Wiedel. "This recognition is a true testament to how we live our brand values and how our owner walks the walk. We are not a traditional bank in any way and our laid back, entrepreneurial and caring environment is something people love, and that empowers them to be their best self and deliver powerful results."
Not a traditional bank, employees at CFG Bank are treated like family and enjoy a robust benefits plan, including 100% employer paid health, dental and vision insurance; access to continuing education and additional certification opportunities through Maryland Banker's School and other educational institutions; a thoughtful wellness program dedicated to providing all necessary resources to keep employees healthy; and more.
"I cannot imagine a person or organization I would rather work for than Jack and CFG. Jack is genuine, committed and compassionate, and truly cares about his employees, clients and the community," said Capital Funding and Capital Finance President Debbie Spangenberg.
Throughout the COVID-19 pandemic, CFG Bank and Sole Owner Jack Dwyer created multiple initiatives to further support employees, including a unique program surrounding the late 2020 Presidential Memorandum regarding the deferral of the Social Security payroll tax for employees, where Jack Dwyer personally paid all employee deferred taxes. Jack turned this tax deferment into a tax forgiveness to help support local businesses. The program was designed to help trigger an economic revitalization in local economies during the COVID-19 pandemic for the remaining months of 2020. Participating employees were required to take this opportunity to support their local businesses, including restaurants, salons, tutoring centers, flights out of BWI, and gyms, among others. In late 2020, Dwyer also gifted all employees $200 to be spent at local businesses to support the Baltimore economy.
Earlier this year, CFG Bank launched an initiative where employees who show proof of COVID-19 vaccination will be gifted $1,000. This initiative was created in effort to support the continued fight against COVID-19, encouraging all employees to get vaccinated. Prior to this initiative, employees self-reported being 42% fully vaccinated and now over 95% of CFG employees are fully vaccinated.
Learn more about the Best Places to Work 2021 Awards and see other winners, here.